I'm leaving airsoft to focus on other parts of my life. Mainly, my daughter is having surgery mid July and will rack up some doctors bills fast. These are most of the bigger items and will be adding much much more smaller items as I sort through my chest. All prices are shipped. Feel free to make me an offer you never know.
I also always give a free labor warranty on any AEG I touch internally. You pay shipping and parts and I'll work on it for life.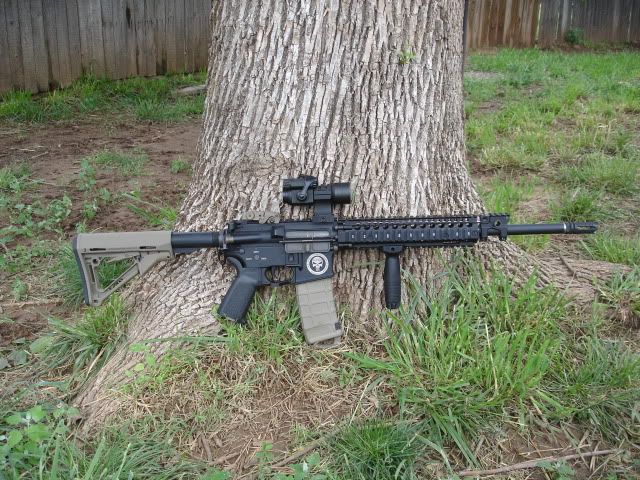 G&P Defender $500.
SPF
but taking backup offers. Shoots 22rps at 380 fps. Systema gears, PDI 170, custom cut and crowned prometheus tb, soft prom bucking scs nub, king arms piston, G&P M160 motor, Madbull ultimate hop up. Madbull 16" dissipator outer barrel, king arms vltor flip up gas block sight, phantom flashider. All ACM magpul parts in FDE: CTR stock, MIAD grip, MBUS rear sight.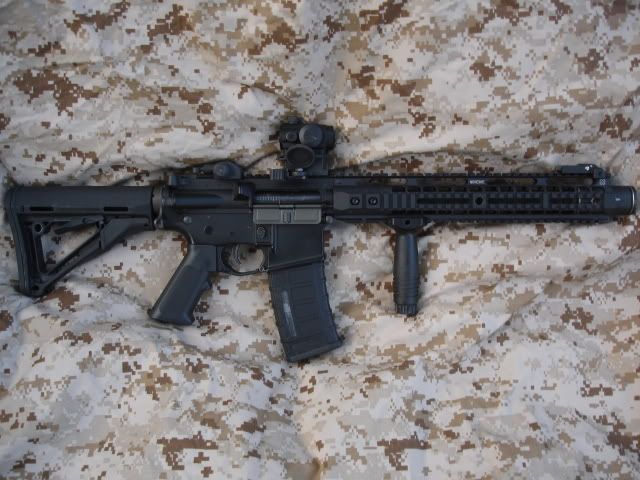 Echo 1 Platinum $400. Shoots 18rps between 390-410 fps. Systema gears, 12" Madbull Noveske rail, 10.5" G&P outer barrel, soft prom bucking scs nub, G&P KX3 sound hog flashider, G&P troy style flip up sights, OE hard carrying case.
2 Tokyo Marui P226's $140
SOLD
One functional, one for parts but can be fixed. Externally "skirmished" but not beat up. Internally it still shoots like a Marui. Comes with 5 mags and a safariland dropleg platform and holster.
3 Tornado Grenades w/spoon kit upgrades $180 or $75 each
SOLD
. 2 blue, 1 black. Hold gas perfectly and function just as they should.
UTG M3L shotgun $50
SOLD
.. What a fun gun. Haven't skirmished it yet. Looks good as new. Comes with 8 30 rd shells. About a 1' spread at about 30'.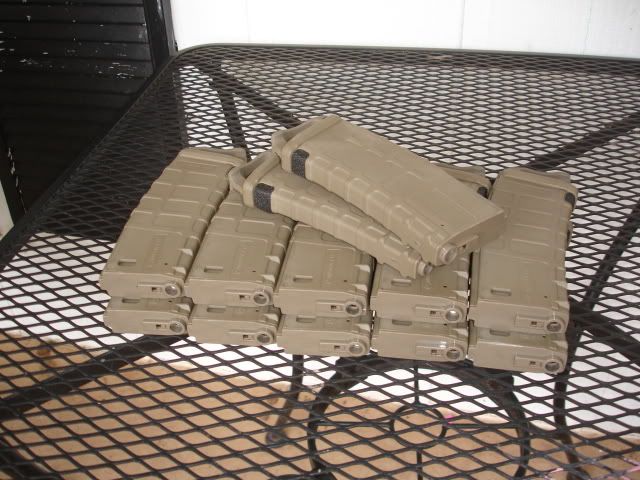 12 Magpul PTS PMAGs in FDE w/real steel ranger plates $240
SOLD
. Have original packaging and baseplates. Will seperate @$22 each but have to have all 12 spoken for.
5 Black ACM PMAG 300rd hi-caps $15ea or all 5 for $70. Feed perfectly. Don't rattle as bad as metal hicaps due to the polymer construction.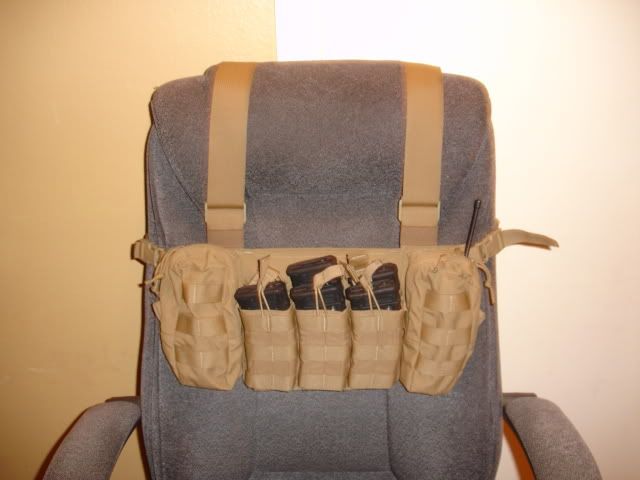 ATS Tactical Low Profile chest rig in coyote with additional ATS 3 mag shingle $110. My most favorite rig of all time. Will hold 12 mags in current setup.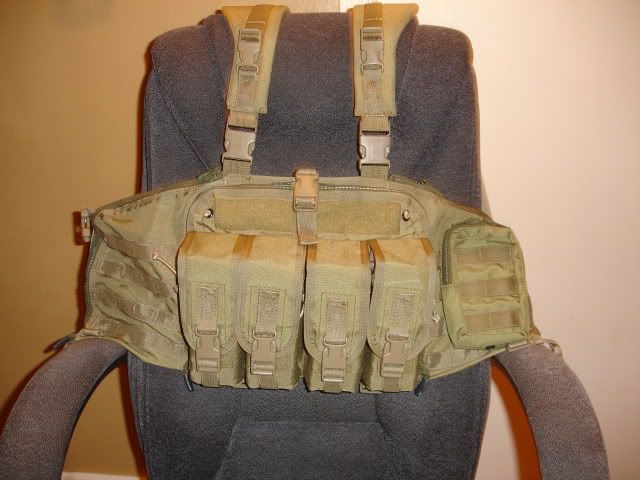 HSGI Warlord V3 in Khaki with hydration carrier $220. Comes with hydration carrier installed and HSGI mini modular radio pouch all in Khaki. Also comes with original this shoulder straps as well.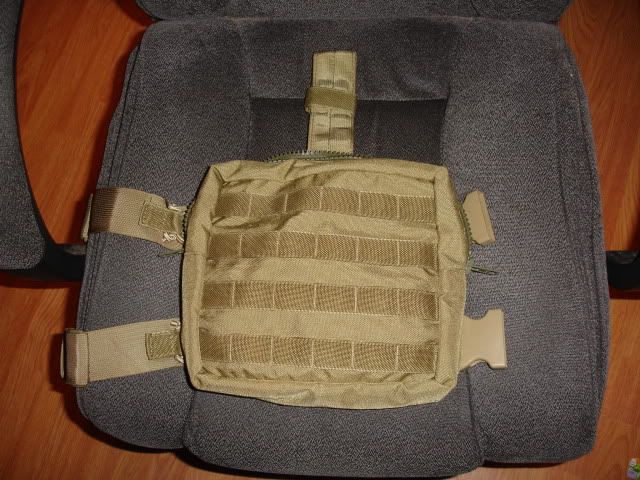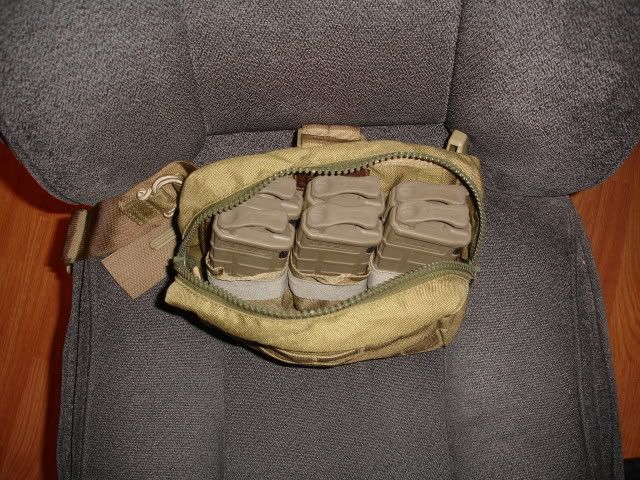 HSGI V2 combo utlity drop leg $50. Will fit 6 mags in internal mag pouches with room to spare. Has molle webbing on externals.
Cheaper than dirt chest rig $40. OD. Upgraded with triple pistol mag pouch, 3 extra open top mag pouches, and tactical tailor LBV buckle upgrade kit. Wore it in the rain and has a bit of a "surplus store" smell to it now lol. Haven't tried to clean it yet though.
http://www.cheaperth...MOLLE137-1.html
EV 650 intelligent smart charger $50. This thing is amazing. Will do lipos, nicad, nimh etc. Will charge, cycle, discharge, balance. You name it, it does it. Includes AC wall adapter.
ESS Profile turbofans $70.
SOLD
. Comes with clear doublewall thermal lens (slight scratches) and speed sleeve.
EB airsoft tan CIRAS $50.
SOLD
. Nice carrier. Upgraded with condor open top pouches, and triple pistol mag pouch. Will include all original pouches as well. Overall good shape.
BDS Tactical Molle single point sling $25. Coyote
Icom F4S radio $50.
SPF
Comes with two batteries, desktop charger and two antennas.
ACM Noveske 7" rail $30.
SOLD
Used and has a couple small blemishes but solid overall.
Madbull new style propane adapter $15.
G&P Delta style helmet with fan $35.
Camo. The first TRU cut sold will come with the foam inserts for the knees and elbows.
Woodland TRU SPEC TRU's $60. XL/L no issues.
Desert Digital TRU SEC TRU's. $60 XL/L no issues.
Woodland Digital TRU SPEC BDU. $40 L/L no issues.
3 color Desert USGI BDU's. $30 XL/L
Again stay tuned as this is the bigger stuff. There will be an odds and ends thread once I thin out my stuff a bit.
Please keep the questions to PM's as to keep the thread clean.
Pics and video always available.