WTS MARPAT, battle belt, dump pouch
Prices are for pick up, buyer pays shipping if desired. These items will be up on Ebay in a week if there is no interest.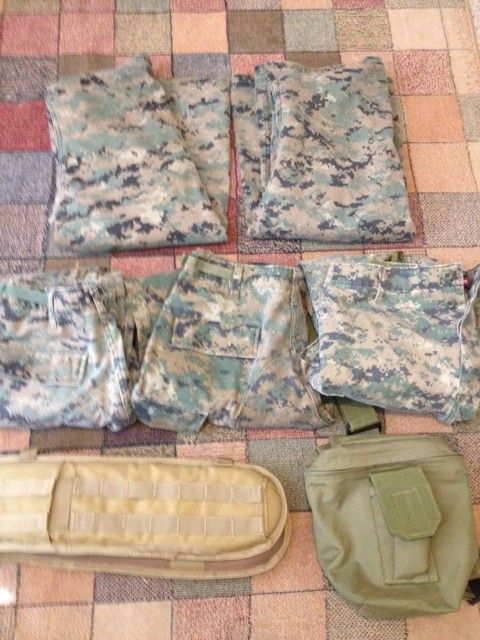 MARPAT $15 for one piece or $25 for a set
Tru Spec brand with no rips, tears, or deformities of any kind unless noted. Compare that with $40 elsewhere.
Med Long jacket: Fabric under name tape is not faded.
Med Reg jacket
Med Long pants
Med Reg pants
Small Reg pants: top button missing. Will provide the button if desired
Condor Battle Belt: $12
This is a padded belt sleeve that allows attachment of MOLLE pouches, drop leg accessories and suspenders. It has been fielded once.
omega style dump pouch $10
This is a large (at least 10 mag) dump pouch with a small utility pouch attached to it. It can be carrier on the belt, in various drop leg configurations or with a carry sling. This has not been fielded.
thanks guys